Adventurer
Heroes of Dawn
Blades of Urdual
Alpha Tester
I tried to join a few servers and I got this weird error, resulting me in clicking OK two times,
"Out of Memory, couldn't allocate new block"
I tried reinstalling the mod to the fullest extent, and it would not let me play on the servers.
I managed to get to the character selection screen but it wouldn't let me click on my characters, nor were their lilbuddy shown.
Image here: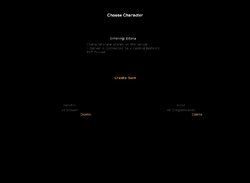 Any help would be appreciated, thanks!