Not sure if I should post this here or in the User Content subform, but I ran across some Unreal threads on easy, convenient tools for creating characters. They can be used for non-humanoids, but the video focuses on simple human templates.
I wanted to get some thoughts from anyone knowledgeable. Obviously you could just use Blender, 3ds Max, or any other 3D Modeling tool, but Character Creator 3 looks like it's really quick to rig AND animate a good-looking humanoid from a template, or grab some marketplace content, rather than doing it from scratch. The downside is the tools are expensive ($200 for the Rigger, $200 for the Animator), so I might just work with what's available in the free trial for now (if it allows exports). MakeHuman and Daz Studio are also good FREE tools, but Reallusion's Character Creator 3 looks really easy and detailed.
[NSFW - Nudity]
iClone Character Creator 3 video
The question is how detailed we want the game to be... We could make some Characters look GREAT, while others might look like ports of MS:C Orcs (which to me would be fine... but might be off-putting to many others). Thoughts?
For comparison of details, here's a few free Creature assets I've grabbed from the UE4 Marketplace: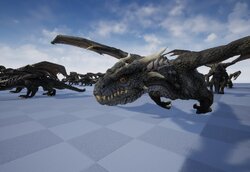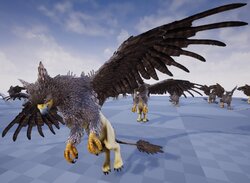 Last edited: